Japan
Japan is like nowhere else in the world. Its isolated history and rich culture has enabled this unique civilisation to blossom over the years, and today it thrives in an eclectic mix of contrasting traditional and modern way of life. It has one of the world's most advanced economies, but it is the Japanese spirit, which is strong, warm, and incredibly welcoming, that has enabled the maintenance of a very traditional society. From food and clothing to worship and customs, your experience in Japan will be like no other anywhere in the world.

Over the years, Japan has observed and refined the cultural treasures of Asia, to create something distinctly Japanese. So from the beauty of a Kyoto geisha dance to the fascination of a Zen rock garden, Japan has the power to enthral every visitor traveller. Traditional culture is only half the story: a growing contemporary-art scene and an appetite for western pop-music all help shape the fascinating old-meets-new cultural landscape.

Japanese cuisine is another great reason to visit Japan. You can sample all the regional specialities in many sublime restaurants on your travels. Try just one meal in a top-flight Tokyo sushi restaurant – and sample fresh noodles at a station counter – and you'll see why. The Japanese attention to detail is immense and their presentation and the use of the finest ingredients results in food like no other.

Japan has so much to offer from taking in Mount Fuji to exploring the coral reefs of Okinawa, walking the streets of Kyoto to taking a bullet train, exploring Buddhist temples to visiting Hiroshima, and taking in a Geisha Dance to joining in the Karaoke, you really will be amazed by this fascinating country.

And you never have to travel far in Japan to get out into nature: in major hubs like Kyoto, just a short trip from the city will get you into forested mountains. Come in spring and see the famous cherry blossoms that scent the city with their delicate fragrance.


Top Japan Tours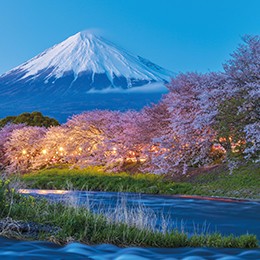 Discover Japan

14 Days from

9,980pp
Explore the remarkable culture and customs of Japan, a land steeped in mythical traditions and modern wonders. Explore neon-lit Tokyo and stunning Mt Fuji; the beauty of Takayama and spirituality of Kyoto. Spend an evening in a Buddhist temple on Koyasan.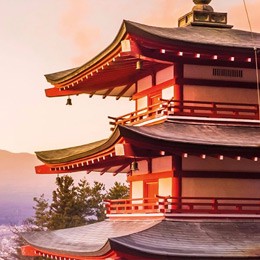 Essential Japan

12 Days from

9,580pp
Immerse yourself in the unique and fascinating culture of Japan. Encompassing the essentials with natural wonders, imperial heritage and mystical surprises, this tour incorporates a number of experiences that give your holiday a truly authentic edge.
A Week in Japan

9 Days from

7,300pp
Cruise along Lake Ashi - Mount Fuji - Neon Tokyo - Nara's Todaiji Temple
View All Japan Tours
Top places to see in Japan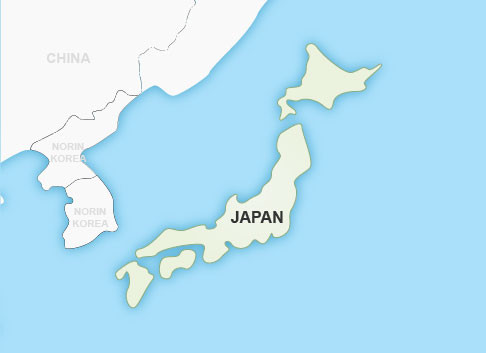 At a glance
Time difference: Japan is 3 hours behind New Zealand (4 hours during daylight saving)
Flight Time: Approx 12 hours
Visa Required: No
Currency: Japanese Yen (JPY)
Tel Code: +81
Population: 127,288,000
Official Language: Japanese
Main Religion: Shinto
Airlines: Cathay Pacific
Other Countries
© 2018 Wendy Wu Tours, All Rights Reserved.
Wendy Wu Tours offers the best selection of tours to Asia. Wendy Wu Classic, Immerse Yourself & Deluxe Group Tours, Private and Tailor-Made Tours to Asia from New Zealand, Australia, the US and UK.
Offices in Auckland, Sydney, London, New York, Shanghai and Xian.