Great Wall of China
The Great Wall of China is one of the highlights of any tour to China. As one of, if not the most famous attractions in China, the Great Wall attracts tens of thousands of visitors from both home and abroad annually. The Great Wall reaches a span of 5,500 miles, stretching from the Gobi Desert in the west to the Bohai Sea in the east.
Original construction on the wall began more than 2,000 years ago during the reign of the first Emperor of China, Qin Shi Huang, to protect China from the nomad threat in the north. The wall we see today dates back to the Ming Dynasty in the 14th century and since then, has been added to and maintained to the present day.
There are many sections of the Great Wall to visit in the proximity of Beijing. The most popular of these is Badaling which is the best preserved and most accessible section of the Wall, however it does tend to get busy during the high season. Slightly quieter sections of the Great Wall are Mutianyu and Juyongguan. Both these ares are in close proximity to Beijing, but they do not get as crowded and clustered as Badaling and they both feature a cable car. For a more remote experience and for some extended walking, you can visit Jinshanling. Here the wall offers the most stunning vistas of the lush scenery surrounding the Great Wall, but be prepared for a stiff climb as your walk can sometime resemble ascending a staircase.
Synonymous with China, the Great Wall lives up to its name and further, as one of the most exciting, magnificence and unbelievable feats mankind has ever seen.
Top tours visiting the Great Wall of China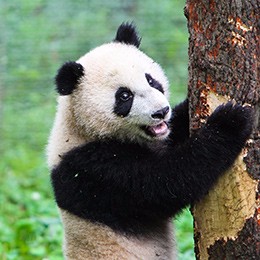 Magnificent China

23 Days from

On request
China is home to a great number of magnificent and world-renowned sights. This tour incorporates them all – visit the adorable Giant Pandas and admire the astonishing Great Wall and Terracotta Army, then cruise along the mighty Yangtze and serene Li Rivers.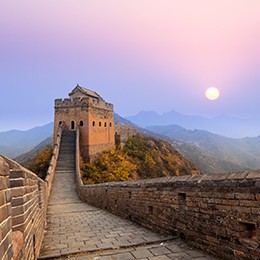 Wonders of China

17 Days from

On request
China is a land of many wonders – ancient and modern, natural and man-made. This hugely popular tour is a comprehensive journey through China's most iconic sights from the magnificent Great Wall to the mighty Yangtze River.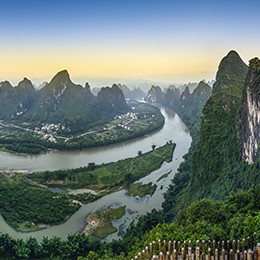 Glories of China

15 Days from

On request
Combining the contrasting urban splendour of Shanghai, Beijing and Xian with the majestic sights of the Great Wall, Terracotta Warriors and extraordinary landscapes of the Li River, this tour showcases China's most glorious highlights.
View all Great Wall of China tours
Other places to see nearby