Unrivalled Choice
Extensive range of touring options
Incredible Value
Excellent range of inclusions
Professional Guides
Knowledgeable, passionate and experienced
Customer Feedback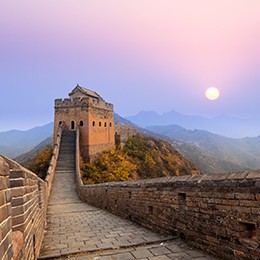 Post:

Brian and Roslyn Low

Date:

May 18, 2015
We have both enjoyed our tour very much and know that our excellent guide Mark and your great organisation made this experience possible! Our experience on our tour Wonders of China gave us a chance to learn more of a wonderful country and its culture and everyday life. Because we are not speakers of the language our experience was only made possible by the services our excellent young guide Mark. Mark has not only the knowledge of China's history and remarkable modernisation; he knew how to listen to our questions and always took great care to explain.
Overrall:
Guides:
Product:
Hotel: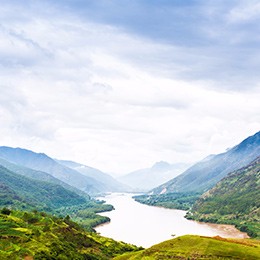 Post:

Margaret Kranz

Date:

July 1, 2015
My husband and I had a fabulous time on the Majestic Yangtze tour. At all times were made to feel welcome and comfortable by our tour guide George. He was amazing – he could and did handle all eventualities with calmness, efficiency and humour. We were in great hands. The itinerary was packed with variety and a great balance – scenery, history, culture. I loved all the shows and going to the museums and showrooms. The Yangtze Cruise was wonderful – beautiful scenery and onshore excursions that were interesting and great fun. Thank you Wendy Wu Tours for our best holiday ever.

Overrall:
Guides:
Hotel:
Food: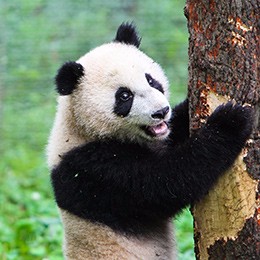 Post:

James Mahoney

Date:

Jun 9, 2015
As with my previous 2 tours with Wendy Wu the Magnificent China delivered everything I wanted from a guided tour – all the iconic sites, excellent hotels and good, a brilliant National Guide who really looked after you, all at a good value for money price. I am looking forward to my 4th Wendy Wu Trip.
Overrall:
Guides:
Hotel:
Food:
© 2018 Wendy Wu Tours, All Rights Reserved.
Wendy Wu Tours offers the best selection of tours to Asia. Wendy Wu Classic, Immerse Yourself & Deluxe Group Tours, Private and Tailor-Made Tours to Asia from New Zealand, Australia, the US and UK.
Offices in Auckland, Sydney, London, New York, Shanghai and Xian.