Sri Lanka
For many years Sri Lanka was not on the tourist map, until today, and it is now well and truly there. Lying between India and Southeast Asia, Sri Lanka's myriad appeals are undeniably alluring.

Sri Lanka has more Unesco World Heritage Sites, in such a small area, than anywhere else on earth and over 2000 years of culture can be discovered at the ancient sites where legendary temples boast beautiful details. But Sri Lanka is not just renowned for its ancient history; it is also home to miles and miles of beautiful beaches, and tea estates in the central hill ranges.

Sri Lanka's wonderful landscape is invitingly lined with pure white sand. Diving, snorkelling, or just soaking up the seemingly endless warmth and sun are reward in themselves. White dagobas curving sky-ward create a starting skyline, serene carved stone Buddha's lying in permanent silence and elephants in parades glittering in gold.

Endless beaches, ancient ruins, friendly and welcoming people, lots of elephants, cheap prices, famous tea, and delectable food, all describe Sri Lanka.

Sri Lanka is spectacular, it's affordable, and it's still often uncrowded. Now is a great time to discover it.

Top Sri Lanka Tours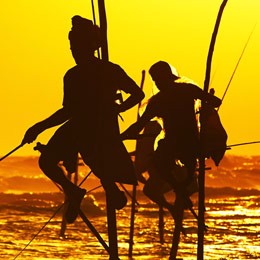 Highlights of Sri Lanka

15 Days from

6,380pp
Our Highlights of Sri Lanka itinerary has been intricately designed for those who wish to see iconic sites and magnificent treasures. You'll travel with the assurance that all your arrangements are taken care of, with international flights, accommodation and all the touring listed below. You will be accompanied by our industry-leading National Escorts whose unparalleled knowledge and talent will turn your tour into an unforgettable experience.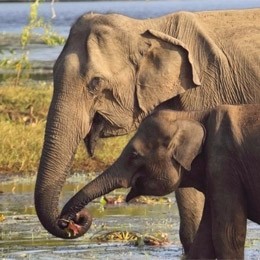 Pearls of the Indian Ocean

15 Days from

On request
Join us on an exciting discovery of Sri Lanka, including beautiful beaches, ruins lost in the jungle, unique wildlife, tea plantations and stunning waterfalls. One of the highlights of this land is its gracious people and a rich abundance of surprises on offer.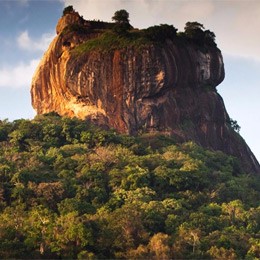 Cultural Northern Discovery

15 Days from

On request
Discover Sri Lanka's north, including the city of Jaffna, home to many unique temples, a rich culture and beautiful beaches. The Esala Perahera Pageant in Kandy will be a highlight of your tour.
View All Sri Lanka Tours
Top places to see in Sri Lanka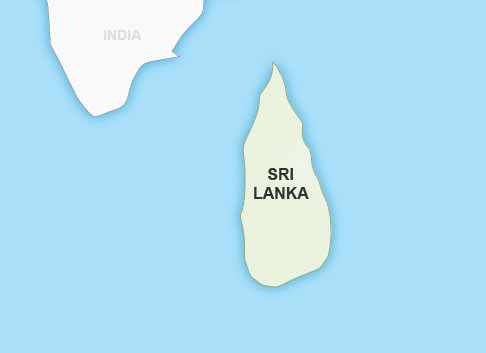 At a glance
Time difference: Sri Lanka is 6.5 hours behind New Zealand (7.5 hours during daylight saving)
Flight Time: Approx 13 hours
Visa Required: Yes
Currency: Sri Lankan Rupee (LKR)
Tel Code: +94
Population: 20,277,597
Official Language: Sinhala & Tamil
Main Religion: Buddhism
Airlines: Singapore Airlines
Other Countries
© 2018 Wendy Wu Tours, All Rights Reserved.
Wendy Wu Tours offers the best selection of tours to Asia. Wendy Wu Classic, Immerse Yourself & Deluxe Group Tours, Private and Tailor-Made Tours to Asia from New Zealand, Australia, the US and UK.
Offices in Auckland, Sydney, London, New York, Shanghai and Xian.