Myanmar
There is no better time to visit Burma than right now! This land, scattered with gilded pagodas where the traditional ways of Asia endure, was previously off-limits and has now opened up.

A great deal has been changing over the last couple of years. This Southeast Asian country has gone from being a military junta isolated from the world to a nation pursuing democracy which opened up following the 2010 elections and the November release that year of pro-democracy leader Aung San Suu Kyi, who had been under house arrest for almost 15 years.

Burma remains a rustic place to visit and it is relatively undeveloped. The country is yet to be completely overwhelmed by Western fashion. Everywhere you go you'll encounter men wearing skirt-like longyi, women smothered in traditional make-up and betel-chewing grannies. People get around in trishaws and horse and cart. Drinking tea is enthusiastically embraced in thousands of traditional teahouses. Life continues to move at a snail's pace and modernisation has been equally slow, but change is coming and each day sees more new cars on the streets, but they still share the roads with horse carts, trishaws, bicycles, and motorbikes.

Of course all of this is part of Burma's charm. Equally alluring are its gleaming pagodas, historic temple complexes that rival Cambodia's great Angkor complex, and lush landscapes distinguished by forested mountains, tranquil lakes, picturesque rivers, and impressive caves.
Not yet jaded by tourism – tourists remain a novelty in Burma – the Burmese are some of the friendliest people you'll meet and encounters with locals are a highlight of a trip.


Top Myanmar Tours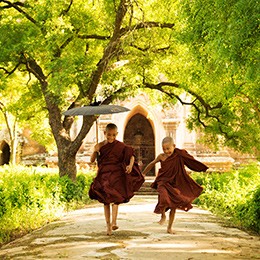 Myanmar Explorer

11 Days from

On request
Myanmar emanates the exotic glamour of a relatively undiscovered destination. Enchanting, unique and dripping with cultural riches, exploring this magical country and discovering a heritage so far removed from our own can only be immensely rewarding.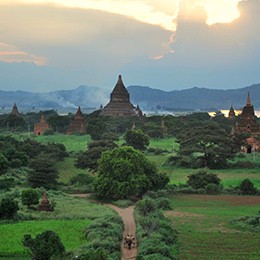 Hidden Treasures of Myanmar

17 Days from

On request
Myanmar is Indochina's hidden gem, a destination bursting with magnificent monuments, glittering golden stupas and enigmatic ruins. Myanmar cannot help but invoke images of mysterious wonder.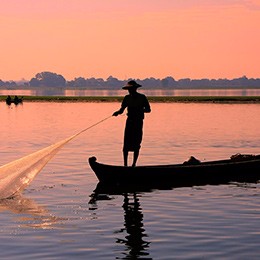 Irrawaddy Voyager

12 Days from

On request
The Irrawaddy River continues to be Myanmar's main highway with many locals living and working on its lush banks. Experience a side of the country that many have yet to explore from the comfort of an elegant Pandaw cruise boat, sailing from Mandalay to Bagan.
View All Myanmar Tours
Top places to see in Myanmar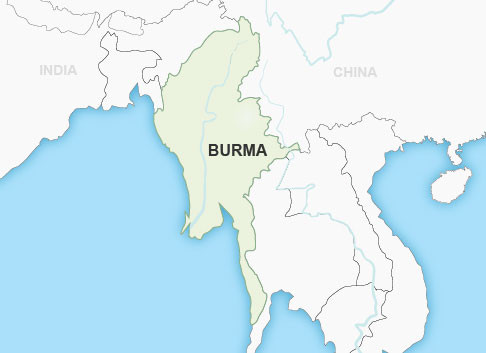 At a glance
Time difference: Myanmar is 5.5 hours behind New Zealand (6.5 hours during daylight saving)
Flight Time: Approx 15 hours
Visa Required: Yes
Currency: Myanmar Kyat (MMK)
Tel Code: +95
Population: 53,414,374
Official Language: Burmese
Main Religion: Theravada Buddhism
Airlines: Singapore Airlines
Other Countries
© 2018 Wendy Wu Tours, All Rights Reserved.
Wendy Wu Tours offers the best selection of tours to Asia. Wendy Wu Classic, Immerse Yourself & Deluxe Group Tours, Private and Tailor-Made Tours to Asia from New Zealand, Australia, the US and UK.
Offices in Auckland, Sydney, London, New York, Shanghai and Xian.