Hong Kong
An explosion of motion and sound, Hong Kong dazzles with an intoxicating East meets West vibe. This unique destination blends the legacy of British colonialism with ancient Chinese culture, modern cityscapes and quiet corners brimming with age old traditions.

Made up of 237 islands with a population of about 7 million, Hong Kong and Kowloon islands are where the bulk of your activity will happen. More than just a big city, Hong Kong's eclectic connection of technology and customs is one of the most striking features of Asia's World City. Bamboo scaffolding support skyscrapers being built to follow Feng Shui principles, Michelin starred restaurants sit next to street vendor food stalls and luxury cars drive alongside the historic trams from 1904.

Always bustling, vibrant festivals, cultural events and sightseeing activities abound throughout the year in Hong Kong. In one day you can ride up to Victoria Peak for the stunning views, see a traditional ritual at one of the temples nestled in lush hills between high rises and shop for just about anything. Followed by an evening of incredible food, an outdoor concert or art exhibition and karaoke. The culture is complex and multifaceted with young creatives emerging from this entirely unique society.
Top Hong Kong Tours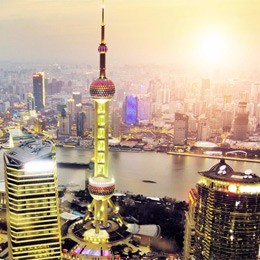 Cities of the Orient

17 Days from

6,680pp
Our Cities of the Orient itinerary has been intricately designed for those who wish to see iconic sites and magnificent treasures. You'll travel with the assurance that all your arrangements are taken care of, with international flights, accommodation and all the touring listed below. You will be accompanied by our industry-leading National Escorts whose unparalleled knowledge and talent will turn your tour into an unforgettable experience.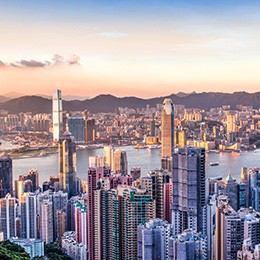 Hong Kong Extension

4 Days from

On request
Discover the city where east meets west, and experience a fantastic blend of culture, shopping and food.
View All Hong Kong Tours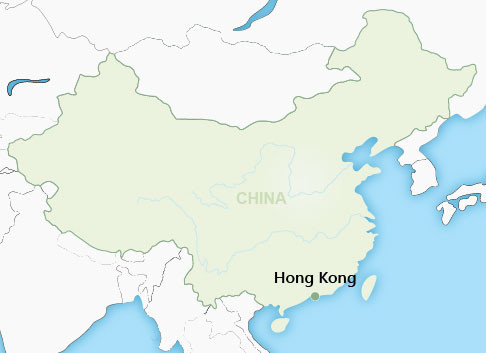 At a glance
Time difference: Hong Kong is 4 hours behind New Zealand (5 hours during daylight saving)
Flight Time: Approx 11 hours
Visa Required: No
Currency: Hong Kong dollars (HKG)
Tel Code: +852
Population: 6,898,686
Official Language: Mandarin
Main Religion: Buddhism
Airlines: Cathay Pacific
© 2018 Wendy Wu Tours, All Rights Reserved.
Wendy Wu Tours offers the best selection of tours to Asia. Wendy Wu Classic, Immerse Yourself & Deluxe Group Tours, Private and Tailor-Made Tours to Asia from New Zealand, Australia, the US and UK.
Offices in Auckland, Sydney, London, New York, Shanghai and Xian.