India
India is like nowhere else on earth. It is the ultimate eclectic mix of sights, sounds, spirituality, and smells. Every expectation – be it of beauty, mysticism, poverty, or bureaucracy – will be outdone by what hits you when you arrive, and one visit will not be enough. The welcome you receive, wherever you go, will be warm and friendly and nothing will be too much trouble at any stage of your journey.

India's landscape is as diverse as its people and ranges from tropical beach paradises to primary forests of teak: to desert tundra's broken by forts ruled by princes: and to chilly foothills clad in tea plantations opening onto vistas of the world's highest mountain peaks.

The experiences you may encounter will be just as diverse, from being slowed down by herds of water buffalo crossing the road; hearing the perpetual blowing of car horns 24/7; avoiding monkey's as they try to steal food from your rucksack; playing cricket with the locals in the heat of the day; to counting how many people are hanging on the outside of your train as it leaves the station!

India is embracing modernity with open arms and is the foundations for its recent economic boom but religion still remains the backbone of Indian society and it continues to provide a source of both social harmony and sporadic tension. Tourism Today is booming in India, not just with western visitors, but domestic tourism is thriving as middle class Indian's discover a new found wealth as their economy continues to prosper.

Top India Tours
View All India Tours
Top places to see in India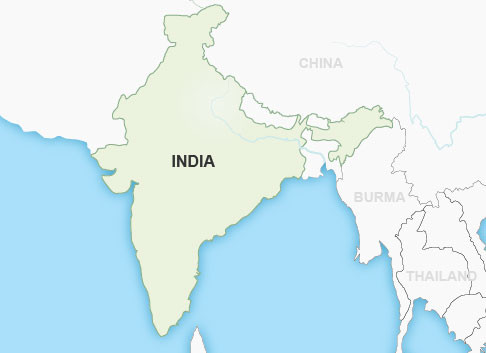 At a glance
Time difference: India is 6.5 hours behind New Zealand (7.5 hours during daylight saving)
Flight Time: Approx 14.5 hours
Visa Required: Yes
Currency: Indian Rupee (INR)
Tel Code: +91
Population: 1,173,108,018
Official Language: Hindi
Main Religion: Hinduism
Airlines: Singapore Airlines
Other Countries
© 2018 Wendy Wu Tours, All Rights Reserved.
Wendy Wu Tours offers the best selection of tours to Asia. Wendy Wu Classic, Immerse Yourself & Deluxe Group Tours, Private and Tailor-Made Tours to Asia from New Zealand, Australia, the US and UK.
Offices in Auckland, Sydney, London, New York, Shanghai and Xian.