Vietnam
Vietnam is a country of breath-taking natural beauty with an incredible modern day history that quickly becomes addictive. It has experienced war and a bloody revolution in the past 100 years, but the revolution now underway is peaceful and prosperous. The speed of the modern day changes is making Vietnam the absorbing and gripping place that it is today.

Everywhere you turn in Vietnam you will encounter memorable experiences, from the stunning limestone islands from the deck of a Chinese junk in Halong Bay to crawling through the Cu Chi tunnels: taking 10 minutes to cross the street in Hanoi to watching a moped over loaded with chickens wobbling along uneven country roads: tasting the changing flavours of Vietnamese cooking to sampling more western cuisine – with a Vietnamese twist.

Vietnam has something to offer everyone, so whether you are a culture vulture, thrill seeker or just looking to relax and take in the beaches, Vietnam won't disappoint.


Top Vietnam Tours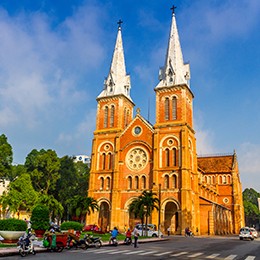 Vietnam Highlights

19 Days from

On request
Appreciate the best of Vietnam's wealth of sights with a leisurely itinerary that takes you from the verdant Mekong Delta and Saigon in the south to graceful Hanoi and magnificent Halong Bay in the north with captivating landscapes and rich heritage in between.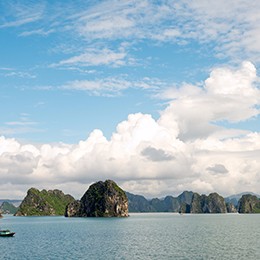 Vietnam Impressions

11 Days from

On request
The perfect snapshot of a captivating country, delve into Vietnam's energetic cities, fascinating heritage and compelling landscapes on this whistle-stop tour. See the sights of stately Hanoi and exuberant Saigon whilst savouring the breath-taking scenery of Halong Bay and the Mekong Delta.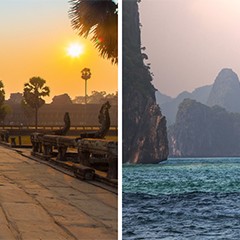 Angkor to the Bay

18 Days from

On request
One of our most popular tours which takes you on a voyage of discovery – from the breathtaking majesty of the temples of Angkor, through to the spectacular natural grandeur of Halong Bay – experiencing all manner of delights en route.
View All Vietnam Tours
Top places to see in Vietnam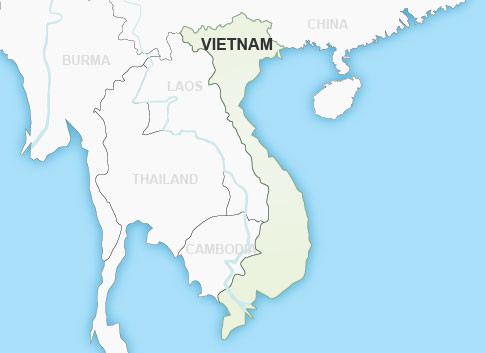 At a glance
Time difference: Vietnam is 5 hours behind New Zealand (6 hours during daylight saving)
Flight Time: Approx 16 hours
Visa Required: Yes
Currency: Vietnamese Dong (VND)
Tel Code: +84
Population: 90,728,900
Official Language: Vietnamese
Main Religion: Buddhism
Airlines: Singapore Airlines
Other Countries
© 2018 Wendy Wu Tours, All Rights Reserved.
Wendy Wu Tours offers the best selection of tours to Asia. Wendy Wu Classic, Immerse Yourself & Deluxe Group Tours, Private and Tailor-Made Tours to Asia from New Zealand, Australia, the US and UK.
Offices in Auckland, Sydney, London, New York, Shanghai and Xian.