Giant Pandas
As one of the country's oldest inhabitants, it is no surprise the Giant Panda has long been synonymous with China. As a national emblem, the Giant Panda has been a symbol of the country's diplomacy, its natural environment and on a wider scale, a symbol of animal conservation worldwide. As an increasingly endangered species, the protection of this languid and lovable bear from extinction is a top priority for China, and the frontrunner in this mission is the Chengdu Panda Research Base, located just 10 kilometres north of Chengdu's city centre.
With over 80 pandas holding residence, the Chengdu Panda Research Base is equipped with the latest technology and research materials to gain a further understanding in how we can protect the panda and maintain, if not increase, its numbers. The park is set up to resemble the mountain and forest regions in north Sichuan, the original home of the Giant Panda, with extensive bamboo trees and large green spaces. Red Pandas, the Giant Panda's lovable cousin, and flamboyant peacocks too roam the park, making for an interesting mix of residents.
It is possible to hold a baby panda during your visit, something that is the highlight for many who travel to the Panda Research Base. Don't miss out on the opportunity to have your photo taken with one of these cheeky critters!
Welcoming over 100,000 visitors every year, a visit to the Chengdu Panda Research Base is a great way to see these cute black and white bears up close and personal. Watch them munching on bamboo, climbing trees and play fighting with their brothers and sisters.
Top tours visiting the Giant Pandas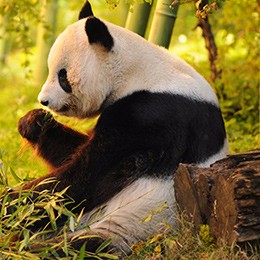 In Pursuit of Pandas

10 Days from

4,910pp
Journey from the imperial treasures of Beijing through atmospheric Xian with its enigmatic legions of Terracotta Warriors to reach the charming city of Chengdu, where you will meet its most famous residents – the captivating Giant Pandas.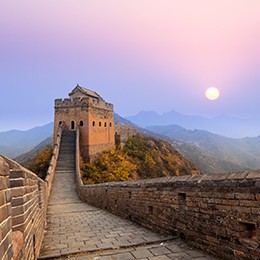 Wonders of China

17 Days from

On request
China is a land of many wonders – ancient and modern, natural and man-made. This hugely popular tour is a comprehensive journey through China's most iconic sights from the magnificent Great Wall to the mighty Yangtze River.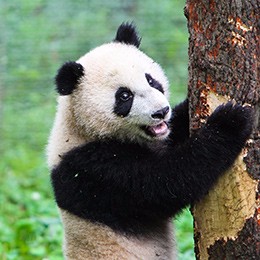 Magnificent China

23 Days from

On request
China is home to a great number of magnificent and world-renowned sights. This tour incorporates them all – visit the adorable Giant Pandas and admire the astonishing Great Wall and Terracotta Army, then cruise along the mighty Yangtze and serene Li Rivers.
View all Giant Pandas tours
Other places to see nearby