Shanghai
Indulge yourself in the cosmopolitan city of Shanghai where old meets new and east and west collide offering the country's best shopping, dining and entertainment.
Shanghai's beginning was humble. As a small fishing village on the banks of the Huangpu River, Shanghai was not a player on the Chinese political stage, nor was it an economic forerunner. With foreign intervention during the Opium Wars, Shanghai was named a treaty port and from there on, Shanghai grew into a financial and economic superpower.
In the early 20th century, Shanghai was the hot spot in China for international traders and expats, becoming a place of indulgence for the foreign and domestic visitor. After a period of stagnation during the rule of Mao Zedong, Shanghai again confirmed its place as the economic hub of China, as well as a city that is both culturally and ideologically open to the rest of the world.
Today, Shanghai is one of the most dynamic and cutting edge cities in the world. But it is definitely a city of two halves. The Old quarter is best explored with a walk along the colonial Bund, a stroll through the Old Town and a visit to the harmoniously designed Yu Garden. On the other side of the river you'll find a taste of the new, with towering and futuristic buildings of the modern Pudong district, boasting some of the tallest buildings in the world. Here you'll also find some of the best shopping and dining experiences in China.
A city of contrast, Shanghai is a must-see destination; a world away from the rest of China, yet a city that upholds everything China stands for.
Top tours visiting Shanghai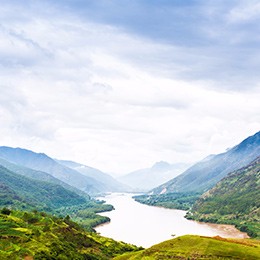 Majestic Yangtze

15 Days from

On request
Savour the natural grandeur of the Three Gorges on a relaxing Yangtze River Cruise – just one part of a wonderful tour that also includes China's enthralling cities of Shanghai, Xian, Beijing, and of course the unforgettable Giant Pandas of Chengdu.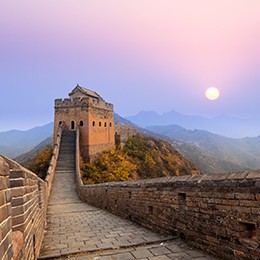 Wonders of China

17 Days from

On request
China is a land of many wonders – ancient and modern, natural and man-made. This hugely popular tour is a comprehensive journey through China's most iconic sights from the magnificent Great Wall to the mighty Yangtze River.
View all Shanghai tours
Places to see in Shanghai