The Silk Road
The Silk Road trading route was the world's first super-highway, a 4,500km series of desert and mountain crossings. Almost 2,000 years before being named, this route was first travelled by emissaries of the Han Dynasty. As the centuries passed many traders set out from Xian and ventured westward to Kashgar, over the Pamir Mountains to Central Asia and finally to Rome.
The trading route allowed links between China and the west to flourish and encouraged an exchange of art, ideas, culture and trade. As you travel along the original trade route you will be following in the footsteps of Marco Polo and Genghis Khan. This is a remarkable journey, one that seamlessly joins modern-paced adventure with ancient culture.
Places of interest while venturing across this vast land include the Terracotta Warriors, the maze of prayer wheels, chapels at Labrang Monastery, Gobi Desert, Dunhuang, known as the 'City of Sands, sits in a verdant oasis on the edge of the Taklamakan Desert and the Kashgar Sunday Bazaar, Central Asia's largest bazaar, filled with hundreds of stalls selling anything from spices and carpets to boots and blenders
Top tours visiting The Silk Road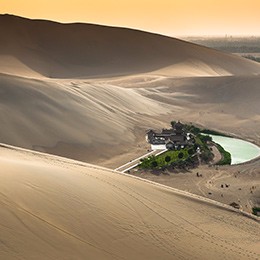 Silk Road Explorer

28 Days from

8,380pp
Our Silk Road Explorer itinerary has been intricately designed for those who wish to see iconic sites and magnificent treasures. You'll travel with the assurance that all your arrangements are taken care of, with international flights, accommodation and all the touring listed below. You will be accompanied by our industry-leading National Escorts whose unparalleled knowledge and talent will turn your tour into an unforgettable experience.
View all The Silk Road tours