Luang Prabang
Luang Prabang is Laos's former royal capital and is one of the most picturesque and laid-back towns in Southeast Asia, with its combination of elegant architecture, scenic beauty and Buddhist spirituality. Its home to a variety of different temples to explore each featuring detailed decoration and ornate styling. You won't fail to meet the orange-robed monks walking around the streets and you can even join in the early-morning alms ritual.
Encircled by mountains, and set 700m above sea level at the confluence of the Nam Khan (Khan River) and the Mekong River, Luang Prabang is now Laos' foremost tourist showpiece. This former royal capital – a designated World Heritage Site by UNESCO - is situated in a beautiful part of Laos and is characterised by forests, hills and the Mekong River. Exploring this area is possible by boat along the Mekong River enabling you to discover the Pak Ou Caves, visit local villages, and even enjoy a swim at the beautiful Kuang Si Waterfalls.
Top tours visiting Luang Prabang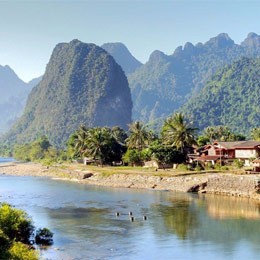 Highlights of Laos

14 Days from

On request
Laos has remained the most pristine and culturally-intact country in Southeast Asia. Experience the old-fashioned charm of its cities, explore untouched landscapes, and meet the incredibly warm people who will bring a smile to your face with each interaction.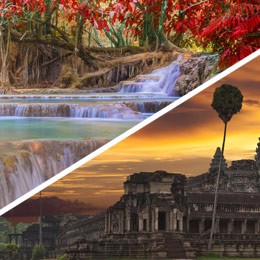 Laos and Cambodia Unveiled

17 Days from

On request
Embark on an epic adventure through the rich heritage of Laos to Cambodia where you can confront a tragic past in Phnom Penh and find your inner explorer amongst the magnificent temples of Angkor.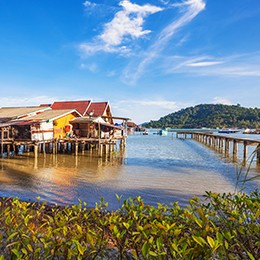 Indochina Delights

17 Days from

On request
Venture deep into the heart of Indochina, traversing the Southeast Asian peninsula through the vastly contrasting landscapes and fascinating heritage of three magnificent countries – vivacious Vietnam, enchanting Laos and captivating Cambodia.
View all Luang Prabang tours
Places to see in Luang Prabang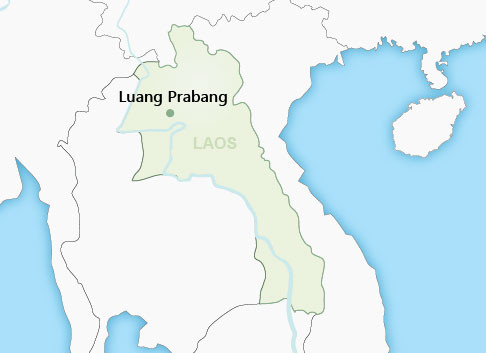 At a glance
Time difference: Laos is 5 hours behind New Zealand (6 hours during daylight saving)
Flight Time: Approx 14 hours
Visa Required: Yes
Currency: Lao Kip (LAK)
Tel Code: +856
Population: 463,485
Official Language: Lao
Main Religion: Buddhism
Airlines: Singapore Airlines
Other Cities
Recent blog post
Current Weather
© 2018 Wendy Wu Tours, All Rights Reserved.
Wendy Wu Tours offers the best selection of tours to Asia. Wendy Wu Classic, Immerse Yourself & Deluxe Group Tours, Private and Tailor-Made Tours to Asia from New Zealand, Australia, the US and UK.
Offices in Auckland, Sydney, London, New York, Shanghai and Xian.