Bangkok
Bangkok is an eclectic mix of every aspect of everyday life. Its pace, size, noises, smells, people, traffic will quite literally blow you away. The pavements are buzzing with life, including open air kitchens, clothing stalls and people and animals– just everywhere. But this is truly one of the most addictive and fascinating cities on earth.
As with many key cities in Asia, Bangkok's ability to combine modernity alongside the ancient traditions of Thai culture continues to amaze. Here modern, futuristic transport systems nestle next to sauntering elephants; alms collecting monks wander past cyber cafes, and glass skyscrapers tower over ancient buildings.
Bangkok is home to some of the best affordable hotels in the world, and with a multitude of spas, vibrant nightlife, and a diverse range of markets selling everything from sarongs to YSL and hi-tech gadgets – your head will truly be spinning.
In the heart of Bangkok, you'll find the old city - and its regal heart the stunning Grand Palace, Wat Pho and Wat Phra Kaeo. The charming Golden Mount is a short hop to the east, while to the south are the wondering alleyways and temples of Bangkok's Chinatown. If you head westwards you'll discover the magnificent spire of Wat Arun and the khlongs of Thonburi. To the north you'll find the leafy avenues of Dusit, the home of the king's residence. Carry on east and south and you'll reach modern Bangkok. A complex of boutiques forms Siam Square and the centre of youth fashion; where there are a mix of shopping centres, restaurants, and hotels, while the Chatuchak Weekend Market in the northern suburbs is one of Asia's greatest markets.
Top tours visiting Bangkok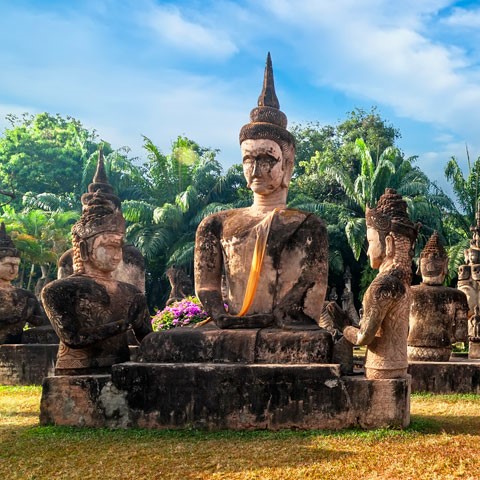 Thailand & Laos Adventure

15 Days from

On request
Perfectly combined to create an unforgettable experience, venture off-the-beaten-track to discover the colourful hill tribe cultures of Thailand's northern highlands. Explore the tranquil treasures and rich culture of beautiful Laos.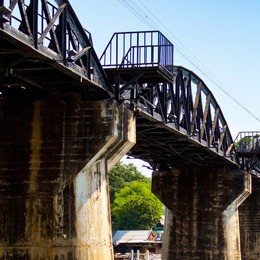 Thailand Highlights

13 Days from

On request
Thailand weaves a tapestry of glittering temples, lush jungle and golden sunshine, all entwined with a rich heritage that has remained staunchly unchanged for centuries. It is also fun-loving, friendly and exotic – discover more of Bangkok and the northern highlands.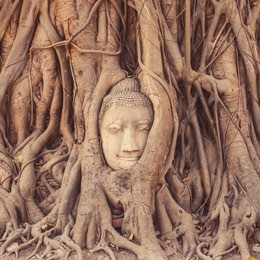 Thailand Land of Smiles

12 Days from

On request
As you explore Thailand, it isn't hard to see why it's known as the 'Land of Smiles' whether they are yours or those of the friendly locals. This wonderful private tour immerses you in Thailand's rich and rewarding history as you travel from vibrant Bangkok up to the fascinating northern highlands.
View all Bangkok tours
Places to see in Bangkok