Siem Reap
Siem Reap is the world-famous gateway to the fascinating Temples of Angkor, and its pulsating heart makes it a fun place to stay for a few days.
It has developed over the years to cater for the visitors to Angkor's, although it has become an international hotspot in its own right with old colonial shop fronts, misty lamp-lit streets and a bustling market area. Away from the centre, you'll be able to discover more of the local life with a boat ride to the floating villages and stilt houses of Tonle Sap Lake. As the sun starts to lower in the sky you can return to the vibrancy of Siem Reap with its wealth of lively bars and restaurants.
All visitors to Siem Reap will visit The Temples of Angkor, one of the most impressive sights on earth, and is the eighth wonder of the world. The site comprise one of the most extensive temple complexes in the world with each of the buildings having its own unique style which means that every temple is a new discovery. The jungle setting just adds to the feeling that you are truly stepping back in time.
Top tours visiting Siem Reap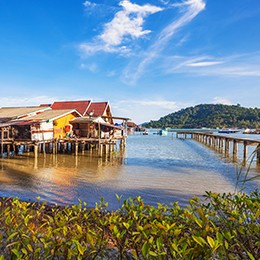 Indochina Delights

17 Days from

6,780pp
Our Indochina Delights itinerary has been intricately designed for those who wish to see iconic sites and magnificent treasures. You'll travel with the assurance that all your arrangements are taken care of, with international flights, accommodation and all the touring listed below. You will be accompanied by our industry-leading National Escorts whose unparalleled knowledge and talent will turn your tour into an unforgettable experience.
View all Siem Reap tours
Places to see in Siem Reap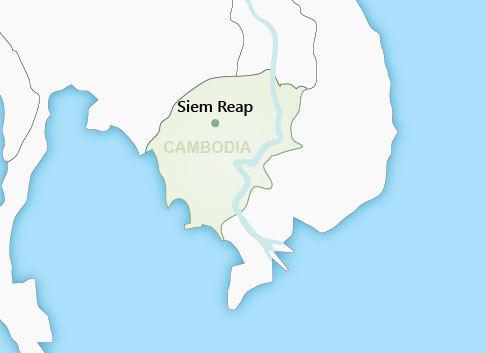 At a glance
Time difference: Cambodia is 5 hours behind New Zealand (6 hours during daylight saving)
Flight Time: Approx 12 hours
Visa Required: Yes
Currency: Cambodian Riel (KHR)
Tel Code: +855+63
Population: 903,030
Official Language: Khmer
Main Religion: Buddhism
Airlines: Singapore Airlines
Other Cities
Recent blog post
Current Weather
© 2018 Wendy Wu Tours, All Rights Reserved.
Wendy Wu Tours offers the best selection of tours to Asia. Wendy Wu Classic, Immerse Yourself & Deluxe Group Tours, Private and Tailor-Made Tours to Asia from New Zealand, Australia, the US and UK.
Offices in Auckland, Sydney, London, New York, Shanghai and Xian.