Lhasa
Lhasa (literally the 'Place of the Gods') is still largely a city of wonders. Not only is it Tibet's capital but it is also its heart and soul. With its rich, long history, unique culture, and isolated location on a plateau surrounded by the world's highest mountains, it's no wonder that it has managed to retain its mystical air, despite its rapid expansion in recent years.
New developments spring up around the cities edge, whilst at the city's core you'll come across a world that is still a million miles from the modern one, from the traditionally dressed pilgrims making their round the Barkhor to the scared Jokhang temple to the imposing Potala Palace, the chief residence of the Dalai Lama, that watches over the city from its hilltop seat.
Your first view of the Potala Palace soaring above the holy city will raise goose bumps and the charming whitewashed old Tibetan quarter continues to preserve the flavour of traditional Tibetan life. It is here in a worldly mix of flickering butter lamps, colourful incense, and prostrating pilgrims, which most visitors first fall in love with Tibet.
Today, the boulevards of the modern Chinese city dwarf the winding alleyways of the Tibetan quarter but it is in the latter that you should focus your time on and try to spend tie exploring by yourself.
Top tours visiting Lhasa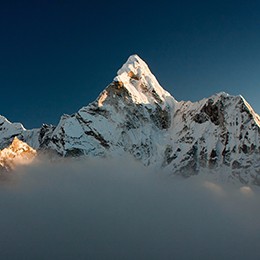 Tibetan Wonders

24 Days from

On request
Journey through the diverse landscapes of Yunnan Province up to 'the roof of the world' where you will experience the many wonders of Tibet. Admire ancient monasteries and Himalayan vistas before taking in the ultimate view of Everest.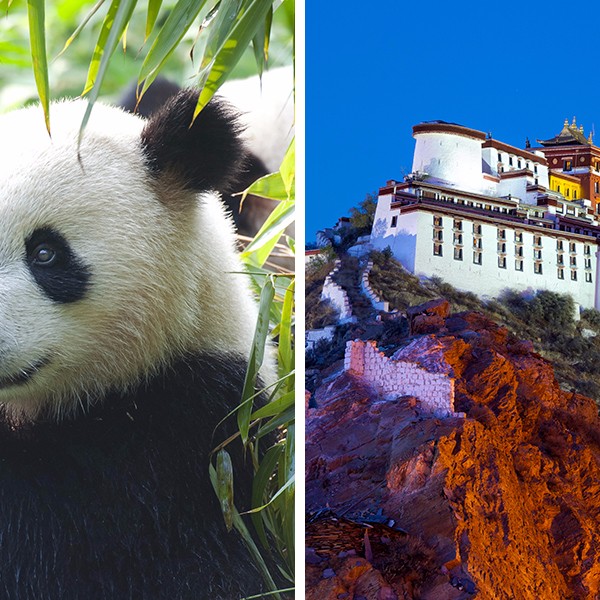 Himalayan Adventure

22 Days from

8,680pp
Our Himalayan Adventure itinerary has been intricately designed for those who wish to see iconic sites and magnificent treasures. You'll travel with the assurance that all your arrangements are taken care of, with international flights, accommodation and all the touring listed below. You will be accompanied by our industry-leading National Escorts whose unparalleled knowledge and talent will turn your tour into an unforgettable experience.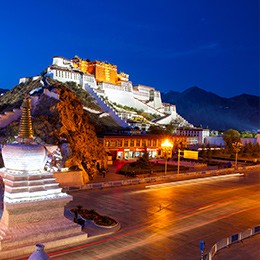 China & Tibet Discovery

17 Days from

On request
Journey to the roof of the world to uncover the mysteries of Tibet in the incredible city of Lhasa whilst enjoying the very best cultural, historical and natural treasures that China has to offer – from the Great Wall and Terracotta Army to the Yangtze River.
View all Lhasa tours
Places to see in Lhasa