Mt Everest Base Camp
Around 600 kilometres from Lhasa set amongst some of the world's most starkly beautiful and extreme landscapes is the mighty Mount Everest. Towering to 8,848 metres above sea level, the earth's highest mountain is an once-in-a-lifetime sight, and there is no better place to view it than base camp. Located under the gaze of its north face, on the Tibet side, the sweeping views of Everest and its massif are unsurpassed. Visit the monks at Rongbuk Monastary before following the gravel track to base camp itself, where you'll find unobstructed views, nomad tents and the world's highest post office.
Top tours visiting Everest Base Camp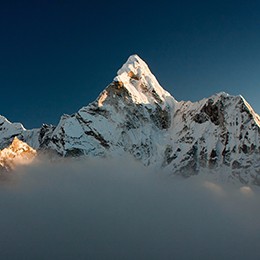 Tibetan Wonders

24 Days from

On request
Journey through the diverse landscapes of Yunnan Province up to 'the roof of the world' where you will experience the many wonders of Tibet. Admire ancient monasteries and Himalayan vistas before taking in the ultimate view of Everest.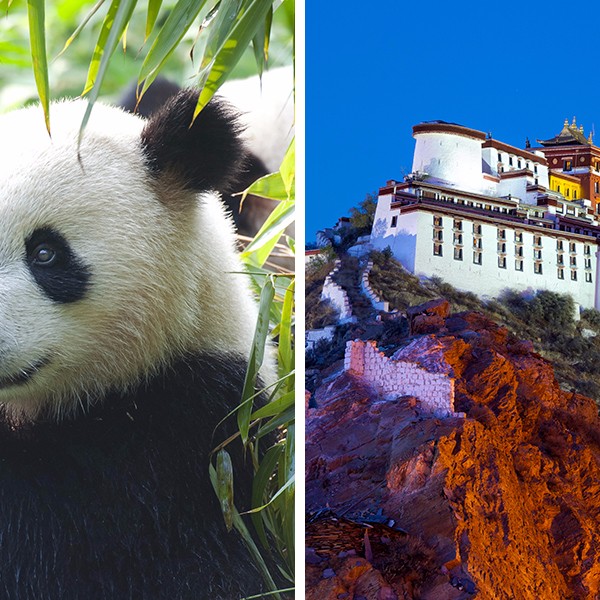 Himalayan Adventure

22 Days from

8,680pp
Our Himalayan Adventure itinerary has been intricately designed for those who wish to see iconic sites and magnificent treasures. You'll travel with the assurance that all your arrangements are taken care of, with international flights, accommodation and all the touring listed below. You will be accompanied by our industry-leading National Escorts whose unparalleled knowledge and talent will turn your tour into an unforgettable experience.
View all Mt Everest Base Camp tours
Other places to see nearby
At a glance
Time difference: China is 4 hours behind New Zealand (5 hours during daylight saving)
Flight Time: Approx 11 hours
Visa Required: Yes
Currency: Chinese Yuan Renminbi (CNY)
Tel Code: +86+891
Population: 223,001
Official Language: Tibetan
Main Religion: Buddhism
Airlines: Cathay Pacific, Singapore Airlines, China Southern Airlines
© 2018 Wendy Wu Tours, All Rights Reserved.
Wendy Wu Tours offers the best selection of tours to Asia. Wendy Wu Classic, Immerse Yourself & Deluxe Group Tours, Private and Tailor-Made Tours to Asia from New Zealand, Australia, the US and UK.
Offices in Auckland, Sydney, London, New York, Shanghai and Xian.