Xian
Originally called Chang'an, Xian is a treasure trove of China's history. Not only is this fascinating city the final resting place of the first Emperor of China, Qin Shi Huang and the Terracotta Warriors; it is also the eastern terminus of the famed Silk Road, an important trade route which brought Buddhism, Islam and the western world to the Middle Kingdom.
There is no better city or destination in China which can provide a wider range of artefacts, historical relics and ancient sites than Xian. The former capital of China for 13 dynasties, Xian is a hotbed for historical and ancient political insight into one of the most fascinating and oldest civilisations in the world. It was the capital city of the First Emperor of China who unified the seven Warring States. It is here that you can explore the emperor's treasured legacy at the museum of the Terracotta Warriors, possibly the greatest archaeological discovery of the 20
th
century.
In addition, Xian's city wall is one of the longest and largest ancient military defensive systems in the world and the most complete in China. At the terminus of the Silk Road, you'll find where the Islamic influence lives on in the bustling Muslim Quarter, which is home to a variety of mosques with the Great Mosque being the most famous.
Top tours visiting Xian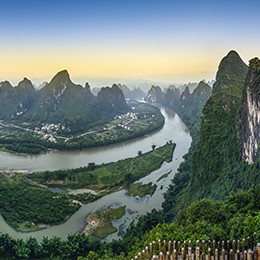 Glories of China

15 Days from

On request
Combining the contrasting urban splendour of Shanghai, Beijing and Xian with the majestic sights of the Great Wall, Terracotta Warriors and extraordinary landscapes of the Li River, this tour showcases China's most glorious highlights.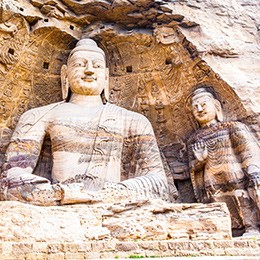 Ancient China

19 Days from

On request
With thousands of years of fascinatingly diverse history, China is one of the world's oldest and most monumental civilisations. Encounter millennia-old culture and religion with visits to some of China's greatest and most intriguing ancient sights.
View all Xian tours
Places to see in Xian