Terracotta Warriors
No one would have imagined that in 1974 when local farmers were digging a well just north of Xian that they would expose to the world China's best kept secret: the Terracotta Army and the tomb of the first Emperor of China, Qin Shi Huang. An ongoing excavation site, this necropolis houses thousands of terracotta soldiers and horses, each with a distinct stance and face. The excavation site and museum covers an area of several square miles and continues to expand on a daily basis.
The Terracotta Warriors were built in the Qin Dynasty under the orders of the Emperor Qin Shi Huang, also known as the 'Yellow Emperor'. Authoritative, clever and a confirmed necrophobe, Emperor Qin did everything in his power to prevent the inevitability of death, including drinking mercury and sending explorers out to find the elixir of life. Since his ascension to the role of Emperor, the fear of death had been apparent to him and he decided that it was vital that, heaven forbid he died, he and his possessions were protected in the afterlife by a full sized army, armed with artillery and horses. At the age of 13, construction began and involved 700,000 workers. The tomb was laced with mercury, adding further to Qin's superstitious nature. The location of the tomb at Mount Li was purposely selected by the Emperor as he believed its geological location was auspicious.
The Terracotta Warriors are life-sized and their hair styles, clothing and weaponry are all apparent of the time. Furthermore, the changing in these aforementioned characteristics amongst the warriors shows the difference in rank and class amongst the soldiers.
A topic of speculation, superstition and mystique, it is no wonder that the Terracotta Warrior's is one of the most sought after sights not just in China, but in the world.
Top tours visting the Terracotta Warriors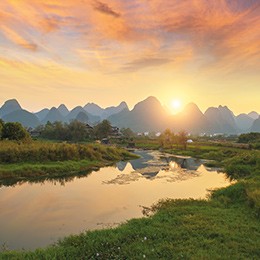 China Delights

19 Days from

On request
From international Shanghai and the pandas of Chengdu to the imperial highlights of Beijing and all the dramatic landscapes in between, relish the historical, cultural and natural delights of China on this comprehensive trip.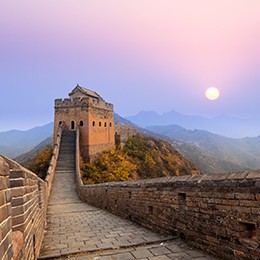 Wonders of China

17 Days from

On request
China is a land of many wonders – ancient and modern, natural and man-made. This hugely popular tour is a comprehensive journey through China's most iconic sights from the magnificent Great Wall to the mighty Yangtze River.
View all Terracotta Warriors tours
Other places to see nearby