Kyoto
Once the capital of Japan, Kyoto today is home to no less than 17 UNESCO World Heritage Sites making it a haven for culture vultures and history enthusiasts. The architecture in Kyoto was influenced by the counterparts in Tang and Song Dynasties in China, and there are a multitude of ancient architectures including over 1000 Buddhist temples, shrines, palaces, courtyards, and streets all over the city.
You can explore the tranquil temples including Kinkakuji Temple, Kiyomizu Temple and Ryoanji Temple – which are the best sights to experience unique buildings, beautiful gardens and Buddhism in Japan. Nijo Castle was the dwelling of the shogun, Tokugawa Leyasu, which is famous for various breeds of sakura and nightingale floors. Also enjoying the traditional performances by geishas around Gion District is truly a special experience every visitor should have in the city.
Of course, Kyoto is a dynamic city as well and you can see quite a few stores, cafes, tea houses, and distinctive shops on the both sides of the streets. Few cities, of this size, offer such a range of excellent restaurants. Not only will you find the entire spectrum of Japanese food, from impossibly refined cuisine known as kaiseki to hearty plebeian fare like rāmen. There's also a wide range of French, Italian and Chinese restaurants. Best of all, many of Kyoto's restaurants are in traditional wooden buildings, where you can admire intimate private gardens while you eat.
While the rest of Japan has fully adopted modernity, the old ways persist in Kyoto and traditional rituals can be seen throughout the day. Watch the old Kyoto ladies emerge from their traditional townhouses to ladle water onto their stoops, visit an old shopping street, and explore the ancient speciality shops including tofu sellers, fishmongers, and tea merchants, and at the end of the day, join the locals at a public bath to soak away the worries of the day.
Top tours visiting Kyoto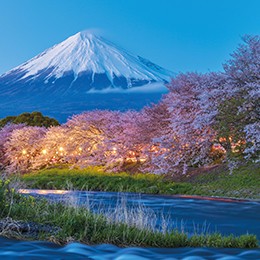 Discover Japan

14 Days from

9,980pp
Explore the remarkable culture and customs of Japan, a land steeped in mythical traditions and modern wonders. Explore neon-lit Tokyo and stunning Mt Fuji; the beauty of Takayama and spirituality of Kyoto and Nara. Also travel across the Japanese Alps to the cultural centres of Takayama, Shirakawago and Kanazawa.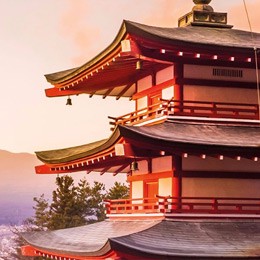 Essential Japan

12 Days from

9,490pp
Our Jewels of Japan itinerary has been intricately designed for those who wish to see iconic sites and magnificent treasures. You'll travel with the assurance that all your arrangements are taken care of, with international flights, accommodation and all the touring listed below. You will be accompanied by our industry-leading National Escorts whose unparalleled knowledge and talent will turn your tour into an unforgettable experience.
View all Kyoto tours
Places to see in Kyoto