Osaka
Osaka is Japan's third largest city, and this long time capital of commerce is filled with down-to-earth citizens and neon-clad streetscapes. Located in the west of Japan, Osaka is most famous for great food and has also been known as the "nation's kitchen," due to its fabulous restaurants and nightlife.
Osaka is the paradise for foodies and shopaholics. The phrase 'kuidaore' meaning one should eat until he drops, is heard so frequently here that it's almost the city motto. Osaka people take food seriously, and they have fun preparing it and eating it. Local delicacies include savoury pancakes and the 'conveyor belt' sushi was invented here. In addition, there are many specialty shops where you can buy both modern and traditional wares in this amazing city.
Osaka has a long history and in the 16th century, Toyotomi Hideyoshi decided Osaka should be the home for his castle. At this time the city nearly became Japan's capital! The castle today is one of the highlights to explore, not to mention the Osaka Aquarium Kaiyūkan, night-time scenery of the Dōtombori area, the retro stores of the Shin-Sekai neighbourhood and the tranquil open-Air Museum of Old Japanese Farmhouses. But Osaka's real treasures are in its bustling street life in its arcades, markets and byways, and after dark Osaka really comes to life, when locals come out for tasty eats and good times.
The best time to visit Osaka is between March to August and especially in the spring, when the cherry blossom is in full bloom.
Top tours visiting Osaka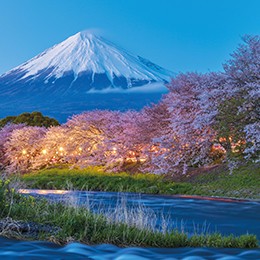 Discover Japan

14 Days from

9,980pp
Explore the remarkable culture and customs of Japan, a land steeped in mythical traditions and modern wonders. Explore neon-lit Tokyo and stunning Mt Fuji; the beauty of Takayama and spirituality of Kyoto and Nara. Also travel across the Japanese Alps to the cultural centres of Takayama, Shirakawago and Kanazawa.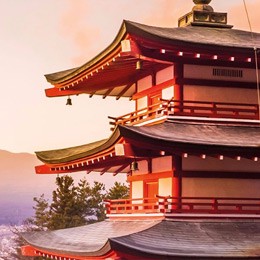 Essential Japan

12 Days from

9,490pp
Our Jewels of Japan itinerary has been intricately designed for those who wish to see iconic sites and magnificent treasures. You'll travel with the assurance that all your arrangements are taken care of, with international flights, accommodation and all the touring listed below. You will be accompanied by our industry-leading National Escorts whose unparalleled knowledge and talent will turn your tour into an unforgettable experience.
View all Osaka tours
Places to see in Osaka