Sapa
Sapa is the one place in the northwest where tourism is booming and it's a firm favourite with European and North American travellers.
The town overlooks a plunging valley of cascading rice terraces, with mountains towering above on all sides and this epic scenery provides a real feast to the eye. The landscape has been engineered to suit the local's needs over the years converting steep slopes into level fields which can be flooded to grow rice. The terracing here is truly on an awesome scale and in the late afternoon sun, the rice glows with more shades of green than you would have thought possible, and the lengthening shadows cast the entire landscape into vivid three-dimensional relief.
Sapa is a fascinating destination with a huge amount of charm, especially when local hill-tribe people fill the town with colour. Inherent in the areas prosperity is cultural change for the hill-tribe people. The H'mong people are great traders and although many have had little formal education, all the youngsters have a good command of English, French and a handful of other languages.
Top tours visiting Sapa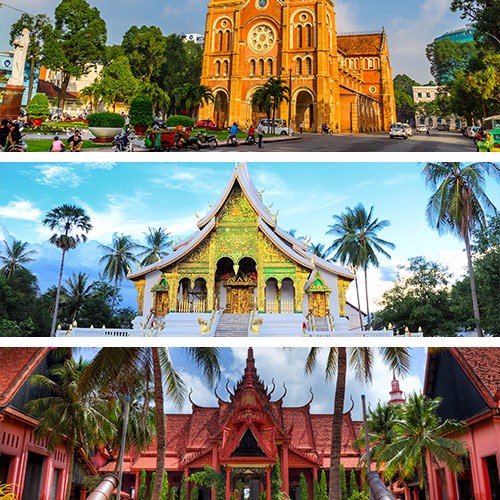 Grand Tour of Indochina

28 Days from

On request
Witness the traditions, scenery and sights of Vietnam, Laos and Cambodia. Stand astounded by the intricacies of Angkor, the majesty of Halong Bay and the tranquillity of Luang Prabang.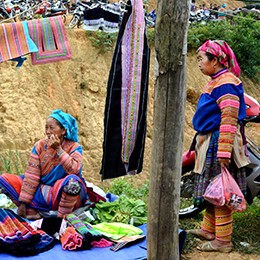 Sapa Short Stay

5 Days from

On request
Travel by overnight train to the town of Sapa, located in the Lao Cai province. Explore the different minority villages in the region.
View all Sapa tours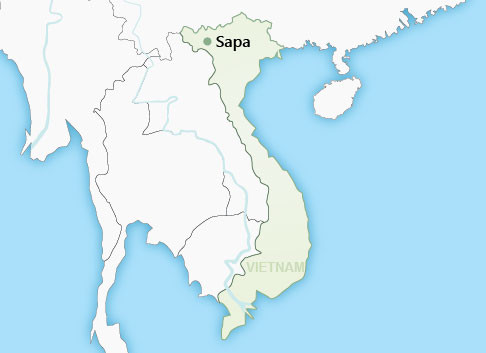 At a glance
Time difference: Vietnam is 5 hours behind New Zealand (6 hours during daylight saving)
Flight Time: Approx 16 hours
Visa Required: Yes
Currency: Vietnamese Dong (VND)
Tel Code: +84
Official Language: Vietnamese
Main Religion: Buddhism
Airlines: Singapore Airlines
Other Cities
Recent blog post
Current Weather
© 2018 Wendy Wu Tours, All Rights Reserved.
Wendy Wu Tours offers the best selection of tours to Asia. Wendy Wu Classic, Immerse Yourself & Deluxe Group Tours, Private and Tailor-Made Tours to Asia from New Zealand, Australia, the US and UK.
Offices in Auckland, Sydney, London, New York, Shanghai and Xian.