Tokyo
Tokyo is the capital of Japan. It is the largest city in Asia, the second largest city in the world, and Tokyo is also the biggest economic centre in the world! Tokyo has everything you can ask of a city. It has the world-class modern architectures and some of the best shopping in the world. It is home to the country's pop culture and all new trends come from here. It has a rich, cosmopolitan dining scene, more cafes and bars than you could visit in a lifetime, fantastic public transportation, and grassy parks – plus it's clean and safe.
Tokyo though is a city of contrasts, where the ancient monuments and modern skyscrapers sit side by side. Museums and galleries are intertwined with shopping malls, ensuring culture; art and technology all integrate in people's lives. It's a modern city built on old patterns, and in the shadows of skyscrapers you can find wooden shanty bars and quiet alleys, traditional festivals and lantern-lit grilled chicken stands. In older neighbourhoods you can shop for local handicrafts, or wander down cobblestone lanes where geisha once walked.
Tokyo has an oceanic climate, providing four mild seasons for visitors. One of the most popular times to visit is during the spring, when visitors will see the blooming of cherry all over the city, which is one of the most unforgettable and beautiful sights imaginable.
Tokyo is also a culinary heaven, because it has most Michelin stars in the world. Japanese cuisine is now listed on the UNESCO Intangible Cultural Heritage; you can never miss the Japanese cuisine on your trip!
Top tours visiting Tokyo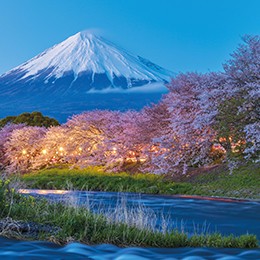 Discover Japan

14 Days from

9,980pp
Explore the remarkable culture and customs of Japan, a land steeped in mythical traditions and modern wonders. Explore neon-lit Tokyo and stunning Mt Fuji; the beauty of Takayama and spirituality of Kyoto and Nara. Also travel across the Japanese Alps to the cultural centres of Takayama, Shirakawago and Kanazawa.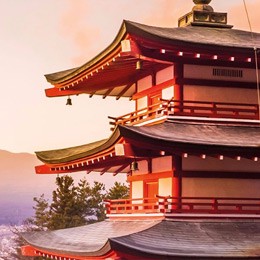 Essential Japan

12 Days from

9,490pp
Our Jewels of Japan itinerary has been intricately designed for those who wish to see iconic sites and magnificent treasures. You'll travel with the assurance that all your arrangements are taken care of, with international flights, accommodation and all the touring listed below. You will be accompanied by our industry-leading National Escorts whose unparalleled knowledge and talent will turn your tour into an unforgettable experience.
View all Tokyo tours
Places to see in Tokyo